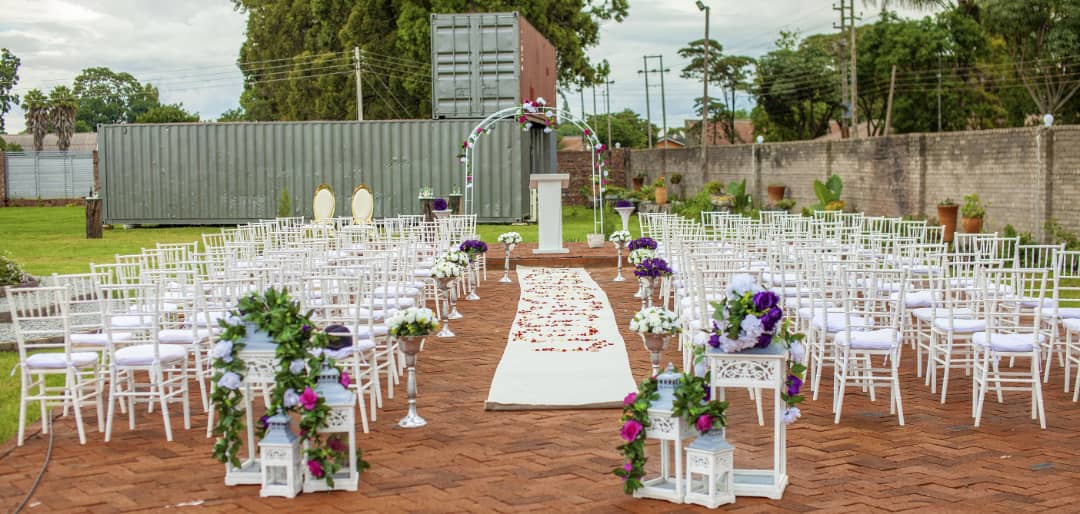 How to choose the perfect wedding venue in Harare, Zimbabwe
Just engaged and the cows came home? Congratulations! Now what? First things first, the search is officially on to find your perfect wedding venue. If you don't have a specific space in mind for your ceremony or reception, the volume and variety of venues available can seem a little daunting. Remember, this isn't a race and you don't need to book on your first viewing. Go to see a few different options to find what's ultimately right for you. And don't forget to take these important factors into consideration…
What Is Your Budget?
Your allocated budget will be the defining factor when it comes to choosing your wedding venue. Don't put a downer on the proceedings by swooning over a property that's totally unattainable (I know, we all want what we can't have!). By sticking in and around your main price point, you won't overspend in one area resulting in heightened stress levels further along in your planning journey.
How Big Is Your Guest List?
This one is a no-brainer. If you have a large family and wide circle of friends, obviously an intimate venue with limited seating won't be able to cater to your 180+ guest list. However given the Covid-19 pandemic, the government gets to decide your guest list in order to curb the spread of the virus.
When Is Your Wedding Date?
You will more than likely have a certain time of the year in mind when it comes to tying the knot. Maybe you have always dreamed of being a June bride or maybe a magical Christmas wedding is at the top of your wish list. Don't be disheartened if your preferred date isn't available at your venue of choice. Keep in mind that Saturdays and bank holiday weekends tend to fill up fast. There's no rule book saying you can't opt for a midweek celebration, so ask your venue about alternative dates. You may even score a better value package by avoiding peak times.
Location, Location, Location
Think very carefully about your choice of location and how far you are willing to travel on your big day. For instance, it's totally unrealistic to book a venue that's over 90 minutes away from your parish church. Not only will this be an awkward trek for your guests, but who wants to spend a huge chunk of their wedding day stuck in a car!? The day itself will pass by in a flash and you will want to savor every moment with your loved ones.

Is The Setting A High Priority For You?
Are breath-taking waterside views a must-have for your summer wedding? Or do you require extensive landscaped gardens and lush grounds as a backdrop for your photos? Maybe these requirements are mere fluff and the setting isn't a priority for you at all.
#weddingvenue #lifecelebrations #weddingdaytips